KNOCK OUT Phantom Fuel Costs
OPTIMIZE YOUR PROCESS!
Get a combustion optimization airflow system that hunts down inefficiencies. Imagine saving over $200,000 annually on fuel costs!* Air Monitor has identified 4 key ways to optimize industrial boilers that will bring down fuel costs in the pulp and paper industry.
APPLICATION OPTIMIZER - INDUSTRIAL BOILERS
Fill out the form to the right to get a copy of our Application Optimizer document and to talk to one of our experts to find out more about how to optimize your industrial boiler. You'll receive your copy immediately and someone will contact you within 1 business day to check in.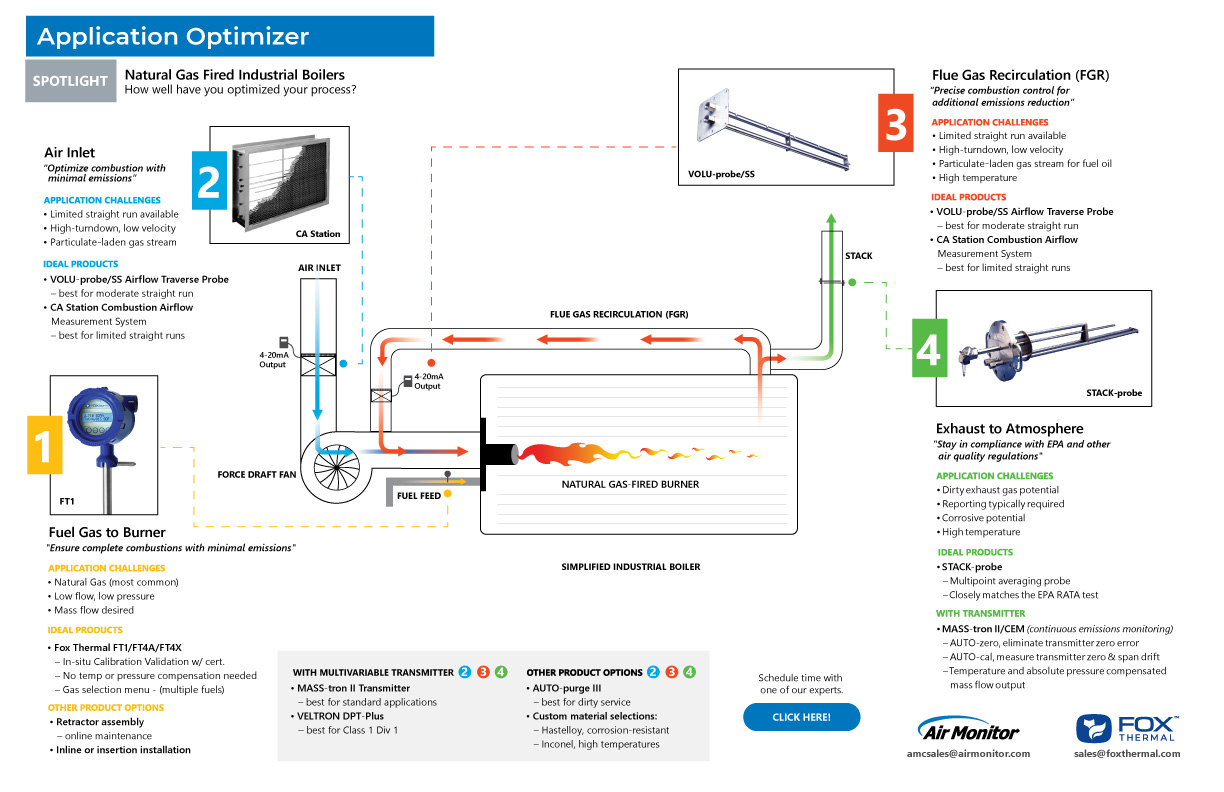 Get In Contact With Our Experts Today